Pool Demolition
Across the country, thousands of people each year make the decision to remove and fill their swimming pools. Our professional team is here to make that process quick and painless. We handle everything from the plans, permits and inspections to the final grade. All of our equipment is top quality and our team is trained and insured for your protection. We guarantee all of our work and have perfected the compaction process so you will not have to worry about any settling in the future.
When a swimming pool becomes damaged or is no longer used, the home owner needs to make an important decision to proceed with a swimming pool demolition project. When your pool needs to go, the professionals at Earth Excavating are the top choice for swimming pool removal. We provide pool demolition service to all of Tucson and most of the outlying areas. We have a crew of experienced professionals who take your pool removal job seriously and ensure that the job is completed to your 100% satisfaction.
Our Pool Removal Process Includes:
Obtaining necessary demolition permits (if required)




Disconnecting your electric from your equipment




Disconnecting your gas from your heater if you have one




Pumping water out of your pool if equipment is no longer functioning




Developing a strategic plan to demolish your pool without damaging existing patio and other property




Backfill and compact your pool to prevent settling




Renovate existing irrigation system if you have one to cover new area where your pool was



Our company takes pride in providing free initial consultations.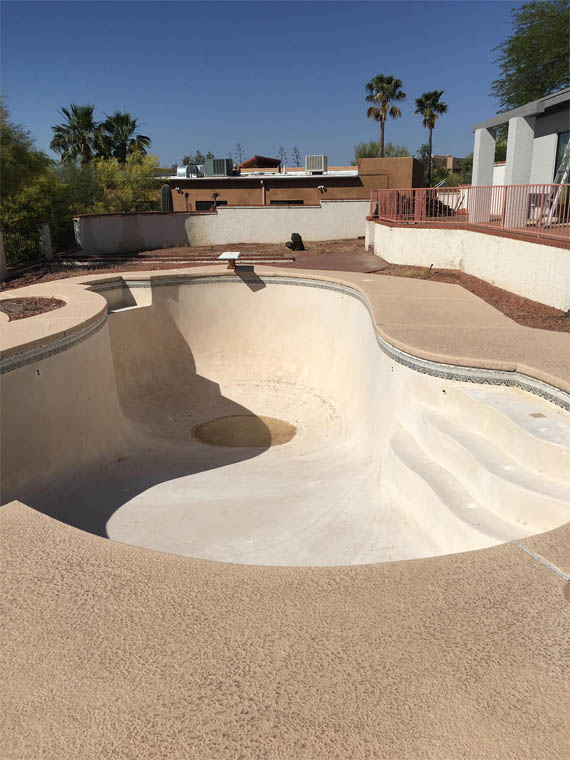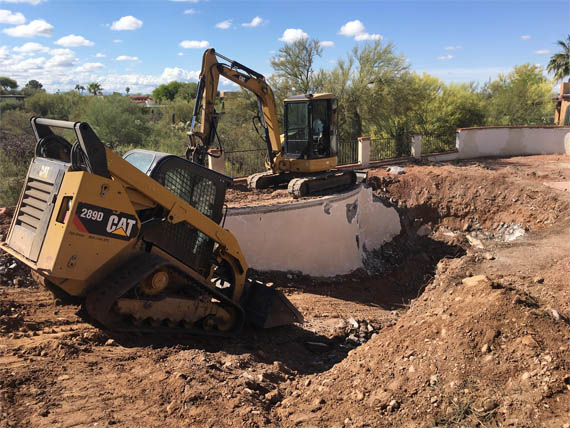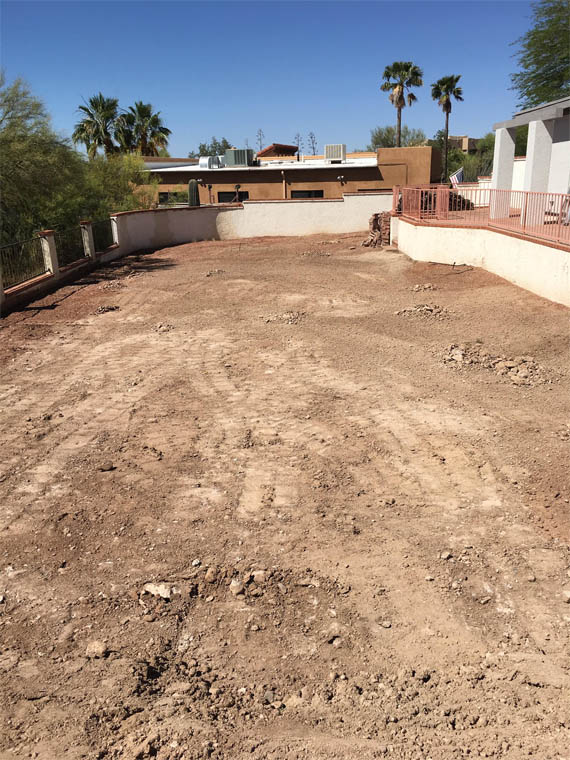 How much will it cost to have my pool removed?
Like most construction work, the cost of each project can vary quite a bit. There are a lot of factors involved in determining the price. A few of the more important factors are: Size of the pool Type of construction (concrete, fiberglass, above or below ground) How much space there is for getting large equipment into the area where the pool is Location of the pool, which affects things like: local ordinances (such as alley access, permits) proximity to concrete recycling plants and fill dirt providers Amount of decking, plumbing, fencing, etc. that needs to be removed Don't worry, we will figure all this out for you when we prepare a bid. Most pools cost between $6000 and $12,000 to remove. Smaller pools with easy access are sometimes below that range, while large pools with difficult access or other issues can sometimes be higher. We'd happy to stop by and prepare a bid. Please use our Request a Quote form to send us the information we need.