Excavating Services
• Earth Work • Soil Stabilization • Erosion Control • Lot Clearing
Earth Excavating specializes in site preparation and underground utilities. From driveways to digging for foundations, waterlines and septic systems, with the experience to get the job done right.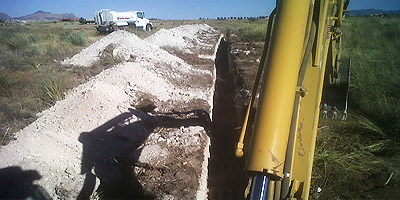 • Underground Utilities
• Water Lines
• Sewer Lines
• Septic Systems Design and Install
• Conventional and Alternative Septic Systems
• Site Prep
• Foundation Excavation
• Land Clearing
• Driveways
• Backhoe Service
• Fill Materials
• Crushed Rock
• Drain Field Monitoring and Maintenance
Whether your project is large, complex and comprehensive, or something small and simple, we can help you complete a project that will stand the test of time.