House Pads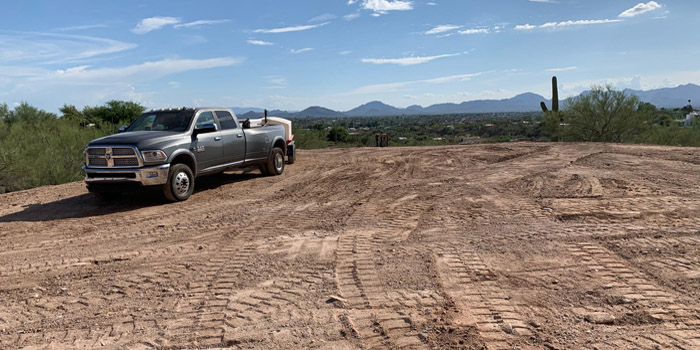 One of the first aspects of slab construction that must be taken into account is the dirt work. Dirt work, or sub-base and sub-grade preparation, is key to ensuring that the slab will be evenly supported and not fail. Top soil must be removed from the site before sub-grade fill can be compacted and base material imported.
House and shed pads are an important step in preparation for the concrete slab of your project. As part of this process, we will generally undertake the following steps:
1. A site scrape to remove tree roots, cactus and other organic matter.
2. Cut and remove surplus soil from site.
3. Supply and deliver clean fill or sand.
4. Spread, cut and machine compact the sand to the required levels.